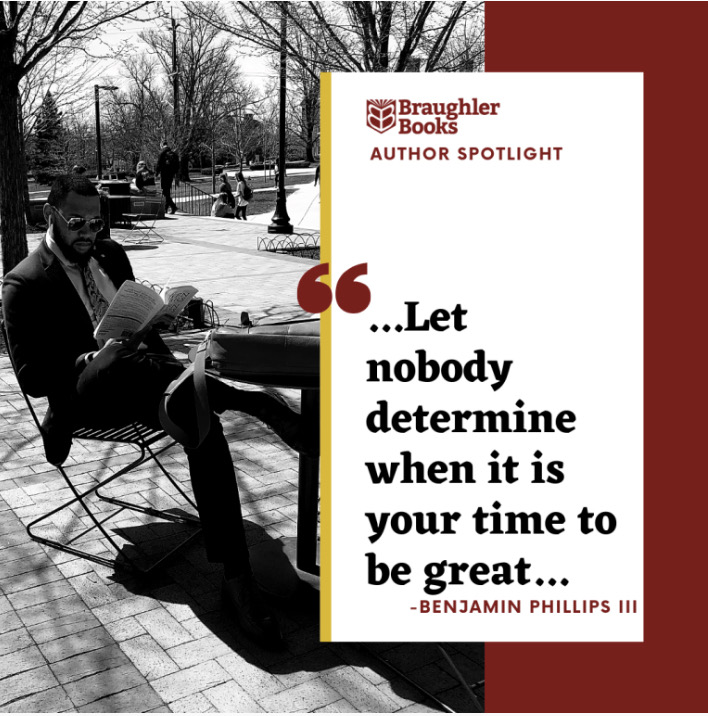 Not The Typical Millennial
Just when you think millennials are a lost cause, the world hands you a gentleman like new Braughler Books author, Benjamin Phillips III.
Son of a former overseas professional athlete, Benjamin Phillips, Jr., and award-winning Dr. Sharon Phillips, Benjamin credits his parents for inspiring his ceaseless ambition. From an early age, Benjamin rose to the occasion during one of life's curveballs. An accident leaving his injured father in a rehabilitation facility challenged Phillips to step into the role of caring for his younger brothers. It was then that Benjamin grew from an average teen to a young man with wisdom and experience well beyond his years.
It's not often you get to sit across from a college student with the poise, articulation, and goals as Benjamin, but luckily the web led him to our doorstep and his story can now be delivered to yours.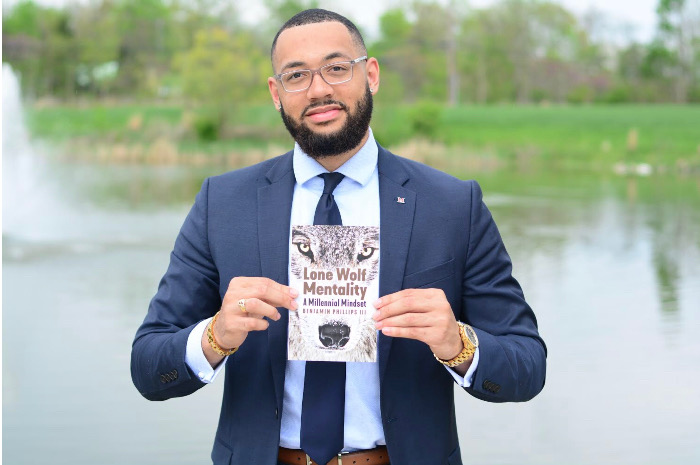 A 'Lone Wolf' preying on success
Most days, you'll catch Benjamin Phillips III wearing a tailored dark-colored suit with his briefcase in hand as if he were on his way to an important meeting.
Many times he is.
If he's not in class, he's involved with student organizations like the Multicultural Business Association (MSB) and the Governmental Relations Network, speaking with kids at schools in the surrounding area or working as an intern at a consulting firm.
As a finance major, the Farmer School of Business (FSB) is his home. There, he learns the ins and outs of the business world and utilizes the skills he has learned to secure prestigious internships.
He has already interned with Ernst & Young at their Cincinnati location and J.C. Baker & Associates. Obtaining such a prestigious internship as a college freshman or sophomore is a goal that not many young people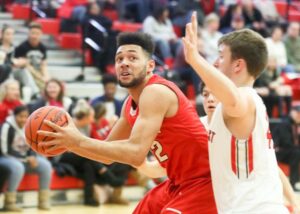 Phillips Eyes Strong Finish in Butler County All-Star Hoop Showcase
The Fairfield High School senior played in the District 15 All-Star Game a couple weeks ago and will make his final prep appearance Saturday in the first All-Butler County All-Star Game at the Hamilton Athletic Center.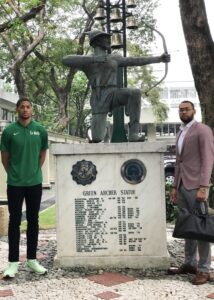 6-foot-8 Phillips bros to play for La Salle
Brothers Benjamin and Michael Phillips are set to play for the Green Archers.
With both standing at 6-foot-8, Green Archers head coach Derrick Pumaren is glad to have the two Filipino-Americans in his squad to join the likes of Amadou Ndiaye, Justine Baltazar, and Brandon Bates.
"Michael will be a big addition along with his brother Benjamin to our frontline line-up. They bring a lot of energy, passion, intensity, and hustle," said Pumaren.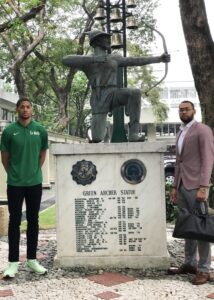 Fil-Am bros beef up Balti-led big man rotation of La Salle
De La Salle University's frontcourt just keeps getting bigger and better.
Continuing a headline-grabbing offseason, the Green Archers are getting their hands on a couple of Filipino-American big men in brothers Michael and Benjamin Philips.
The two both stand at 6-foot-8 and are being looked at as big boosts, alongside incoming foreign student-athlete Amadou Ndiaye of Senegal, to a rotation led by Mythical selection Justine Baltazar and Filipino-Australian workhorse Brandon Bates.
Between the two, Michael has more upside as he is fresh out of high school.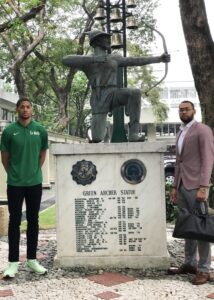 Teen 6-8 Fil-Am brods are latest pieces in La Salle rebuild Under Pumaren
LA Salle beefed up its frontline with the acquisition of Fil-Am center Michael Phillips.
The 6-foot-8 center has been practicing with the Green Archers since late last year and at only 18 years of age, is tipped to be a valuable asset moving forward.
Phillips, who came to Taft with his brother Ben, was a monster in his final year for Creekside High School in St. John's, Florida, averaging 12.9 points, 11.2 rebounds, 1.7 assists, 1.6 steals, and 1.4 blocks in his 19 games for the Knights.